The Technical Assistance of Mediterranea Macchine is composed of a team of highly specialized professionals, ready to provide 24/7 support. 
Barenatura operations on site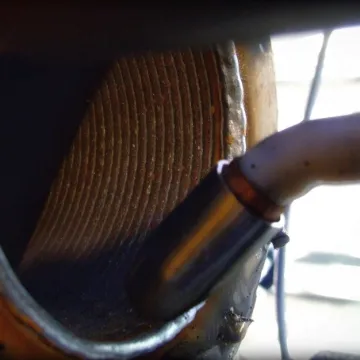 WE ASSIST YOU WITH BORING OPERATIONS ON MACHINE ARMS AND STRUCTURES
The technical assistance of Mediterranea Macchine provides support in boring operations on site. Boring is a mechanical process that takes place through the removal of chips and is aimed at restoring the correct coupling between pins and bushings of the joints that are found to have an excessive coupling game. Our technicians are able to carry out the disassembly of the entire joint, a first widening machining and a subsequent refilling processing with orbital welding before the final grinding processing according to the tables of ISO tolerances provided by the manufacturer. Our workshop realizes this type of service both at its own workshop and at the customer's site when the machines on which to operate are difficult to transport.
Contact us if you need help for the barenatura operations.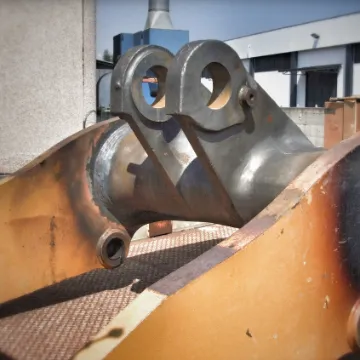 masters in repair for more than 20 years
The Earth Movement sector is the passion of Mediterranea Macchine, in all its ways. That's why we can provide you with technical assistance and total support to the repair of your Operating Machines and, in particular, on all the structures of the wagon, of the arms, on the buckets, etc.
Contact us if you need one or more reparations
machinery parts construction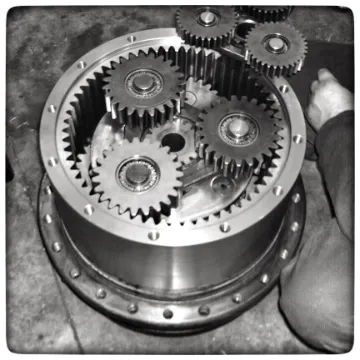 masters in parts machinery construction
We repair them, we sell them, and we also build them. In Mediterranea Macchine we manufacture machine parts in a highly specialized way, following the specifications provided by the machine manufacturers or the customer, we are able to rebuild gears, gearboxes, hydraulic cylinders and much more.
Contact us if you need machinery parts construction