Mediterranea Macchine' selection for recycling plants is accurate and aimed at preferring safety, speed and accuracy of operations. 
Metal and plastic recycling plants FORREC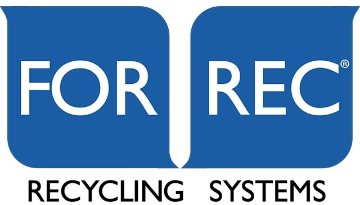 Mediterranea Macchine is agent and dealer Forrec - Recycling Systems for the Sicily.
We are ready to assist you with the choice of Industrial Shredders and Waste Handling Machinery, such as grinders, granulators and completion equipment.
TANA Italy multi-material waste recycling plants

Mediterranea Macchine is agent and dealer Tana Italy for the Sicily.
Choosing Tana Italia products means caring about environmental sustainability and the circular economy, transforming the scraps in value.
Inert crushing, packing and recycling plants by Keestrack

Mediterranea Macchine is agent and dealer Keestrack in Sicily. These high-performance machines are particularly suitable for: 
Lava stone
Basalts
Foundry slag
concretes and recycling from landfill
dolomite, sandstone, and the most quarry materials
Primary crushing